Virtual and interactive experiences
for Yacht design
Getting on a yacht, before it's built.
Thanks to Immersive Virtual Reality, you can submit, analyze and design a yacht, allowing, for owners and buyers, to virtually get on board the project before it is built. Customers can explore the yacht for a 360-degree view and navigate interactively through spaces and environments, analyzing possible changes of layout, materials, finishes and furnishings, including full customization of details and features.
An innovative and outstanding experience. In real time. From sea level to interior furnishings, from external appearance to every detail needed to realize the project.
Immersive Virtual Reality aims to support manufacturers of luxury yachts in both the steps: realization of new models and refitting. Among the various possible scenarios, another application may be the creation of user manuals and interactive maintenance guides.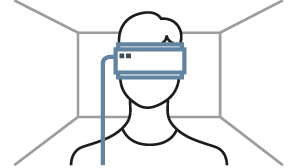 Get on board
Virtual and interactive applications for yacht design, that can be used on different devices (computer, tv, tablet, smartphone, virtual headset). These applications allow users to interact with the subject of the presentation in a unique and totally immersive way, virtually walking through the yacht while it's still in the planning stage.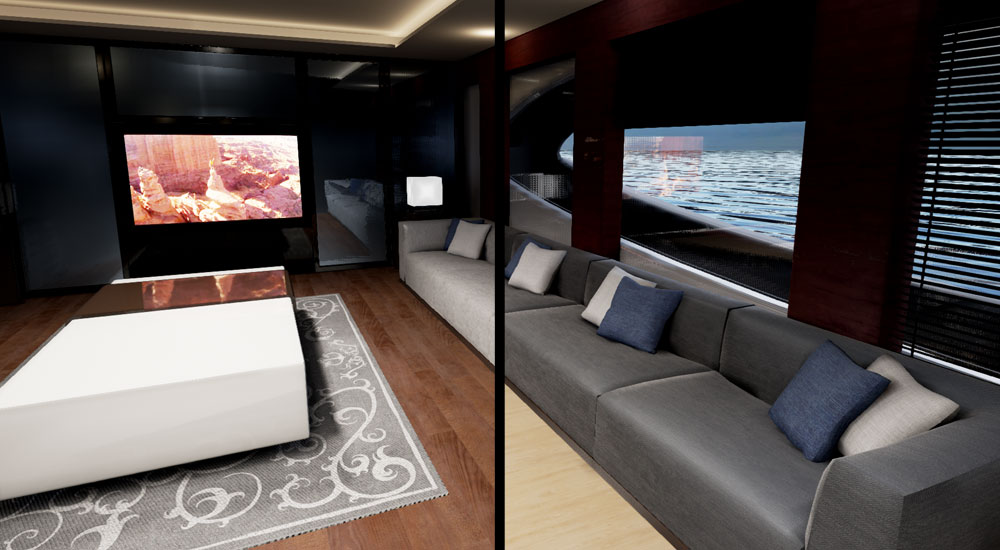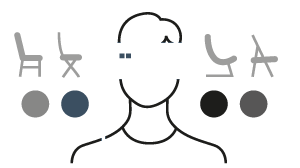 Customize the spaces
The environments of the yacht, from living to cabins and services, are complete with all the furnishings and accessories, also technological ones. Through the Immersive Virtual Reality, you can edit in real time the layout of rooms, materials, finishes and furnishings, so you can make the most suitable choice to customer requirements.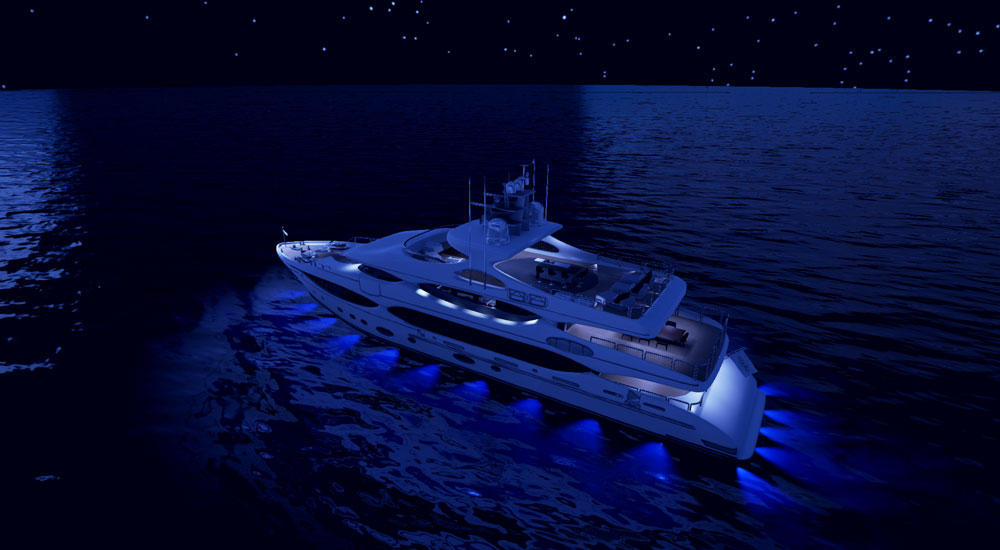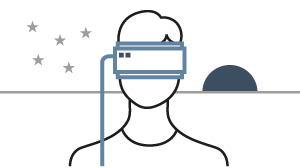 As in real life
An immersive virtual reproduction allows you to move freely inside the boat, exploring it in greater detail and from different points of view, viewing the possible atmosphere of light with day/night toggle, changing and customizing the parameters of lighting.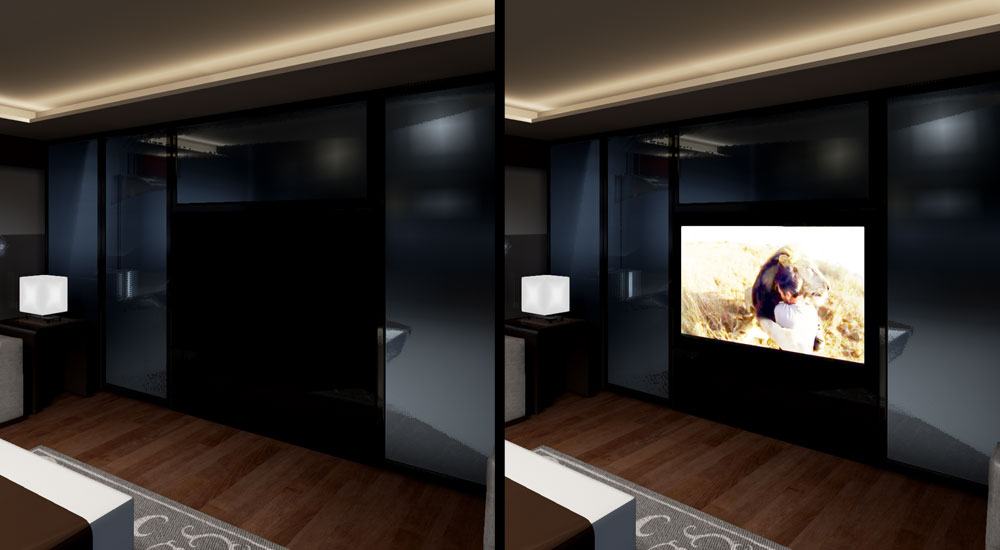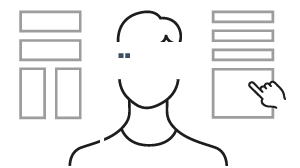 Fully interactive
To activate multimedia contents, for example by switching on a stereo or a television, to turn on and off lights located in different environments, to open drawers. Interaction means engagement, it means to live the project in a practical way, it means to experience style and action in real time.